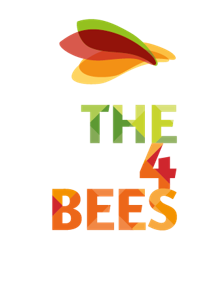 THE4BEES – Transnational Holistic Ecosystem 4 Better Energy Efficiency through Social innovation
Good Practices Category
Good Practices Summary
Effective awareness raising and outreach through use of variety of methods including continuous use of twitter for updates and news, creation of infographics and animated 'digital storytelling' videos aimed at general public and target groups.
Developed new technology and IT software to improve awareness in individuals and groups and improve building energy efficiency. Focussed on individual behavioural change to reduce energy consumption which has both direct and indirect potential to lower emissions.
Innovative approach to knowledge transfer used in the formation of Co Creation Labs in 7 pilot regions.
Mitigation
Exploitation not assisted by project funds – endorsement commitment from project partners assured instead
Replicability/Knowledge Transfer
The IT tools developed during the project are open source and available for those who want to set up actions to monitor energy consumption for energy savings.
Clear understandable approach to results dissemination for a wide audience. Produced animated videos and infographics, Twitter also continuously used throughout project for up to date news and information.
Project formed Co Creation Labs (in 7 pilot regions) as 'open-innovation arenas' involving researchers, stakeholders and citizens, building on living lab and co-creation techniques. Guidance on this methodology available for replication.
Resources
The project generated three main outputs: i) Strategies and methodologies for users engagement through co-creation activities; ii) Models and recommendations for improvement of policies; iii) Sensing networks and IT applications, including specifications, hardware and software.
Two main deliverables, together representing the most complete overview of project activities. "Report on result analysis (Evaluation of results by means of reports from the CCLabs and the dashboard)" – focussed on the concrete activities and the quantitative results of the project; and "Models and Recommendations for improvement of policies" dealing more with production and exchange of knowledge and its strategic use for the future.
Target Audience
Business & SMEs
,
General Public
,
Industry (State)
,
Local Authorities
,
Local Communities
,
Managers & Landowners
,
NGOs & Associations
,
Policy Makers
,
Professional & Technical experts
,
Public/Regional/Local Administration
,
Researchers & Academia
Policy Implications
Project deals with changes at individual behavioural level, though with proliferation of energy conscious behaviour results can progress past individual to have an effect at organisational level and promote the adoption of new regulations or improve regional and local low carbon and spatial development policies.
Policy recommendation document produced, aimed more at knowledge transfer and linking to lessons learned during project.
Social Dimension
Participatory approach bringing together 14 partners representing regional public authorities, sectoral agencies, business support organisation, interest groups including NGOs and research institutes, from 6 European countries and involvement of 27 observers.
Produced social science research and social 'experiments' like the Co-Creation Labs. Co-creation increased the interaction in all elements of the project by participants compared to just using workshops for knowledge sharing.
Innovation Type
Awareness
,
Guidelines
,
Methodology
,
Process
Innovation
Participatory approach, encouraging stakeholder participation throughout project case studies through CCLabs, a new method for open innovative interaction combining techniques from living labs and co-creation methodologies.
Raised awareness through dissemination activities aimed at specific target groups as well as the general public.
Outcome/Barriers
Directly involved local and regional stakeholders, mainly SMEs, in exploitation plans to sustain and enhance impact of results regionally.